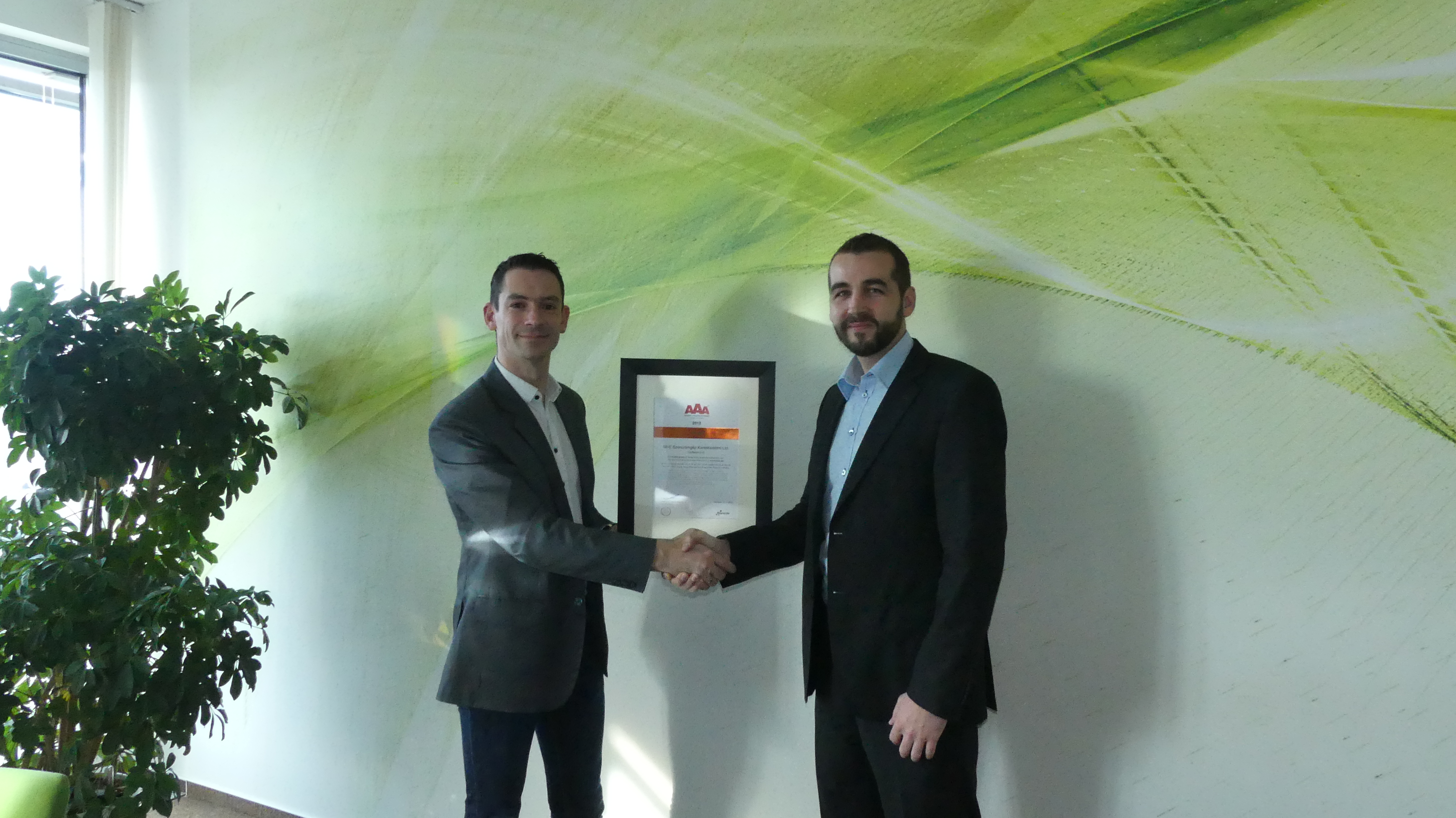 The Bisnode AAA (Triple A) Certificate was received again in 2018!
This year, already second time we received this Certification, so we have a bronze-grade!
In the Bisnode international company rating system, the financial stability and business reliability of all enterprises are rated based on a proven system that has been designed by international experts, and whose operation is consistently measured. This is how our company M+E Szerszámgép Kereskedelmi Kft. has been chosen as one of the enterprises with the steadiest financial standing.
Only the 0.63% of the companies in Hungary has got this certificate, so it's a great honour for us, because it means that the financial risk of establishing business relations with our company is extraordinarily low.
Thank you for this certificate and we'll do our best to have the silver grade in 2019!