INDUSTRY 4.0
Currently the popular and often heard concepts like Industry 4.0 and automation started to appear even in this sector. The demand to release resources, simple and fast data extraction on production and to integrate these to an ERP system is not an unfeasible idea anymore! Brands represented by us continue to develop their products in line with these expectations.
The human resource
Although we primarily deal with machines, one of the greatest potentials lies in our personnel.
"The role of colleagues - officially: human resources - is unfathomable, provides a distinguishable competitive advantage. You may have developed technology, cutting edge machines, but the impressions of a customer will mostly be determined by the staff: their commitment, approach and communication. They are the faces of M+E!" Therefore, our company pays utmost attention to our Personnel, from their preparation to their appreciation."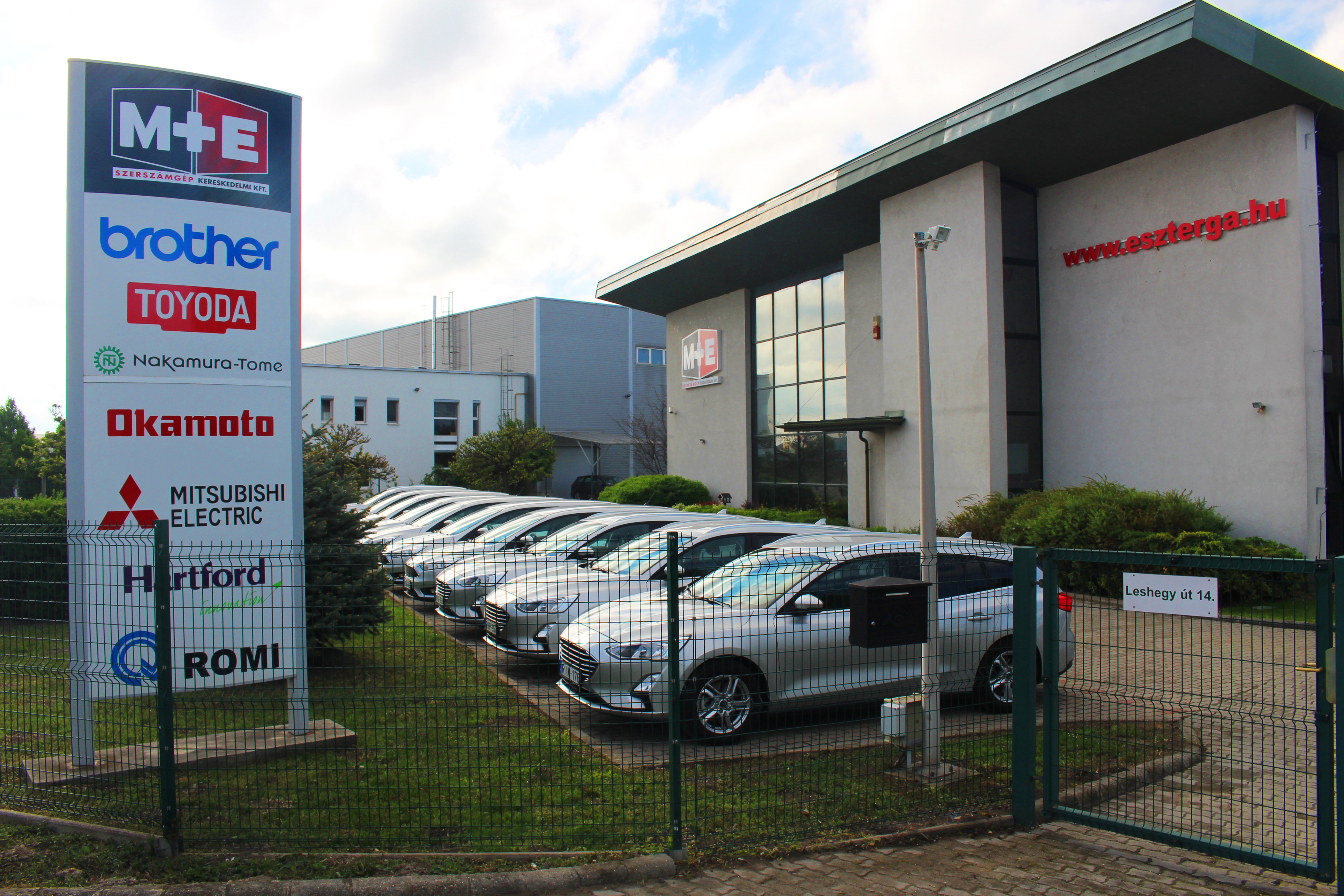 Key indicators
Since the establishment in 1997, M+E enjoyed continuous success in the field of machine tool trade, and currently is among the market leaders. Beyond the experience of the founding members in machine tool manufacturing and wide range of products and services, this success is the result of trained experts and stable financial background.
This success is of course supported by several indicators:
30
+ years professional experience
Apart from indicators, the stability of the firm is also proven by awards, certifications and appreciations.
M+E obtained in 2017 the AAA (Triple A) certification from Bisnode, as one of the companies with the most stable financial background - this is obtained by only 0.63% of Hungarian firms.

Commercial consulting
Our regional representatives - following reconciliation with technology department - recommend the most satisfactory, cost-effective, turn-key solutions.

Service and technology
We provide all-round service for customers from assessments through set-up till repairs.
In case of brands represented by M+E Szerszámgép Kereskedelmi Kft., our 14-member service staff with multiple years of professional experience and up-to-date knowledge awaits our customers.

Spare parts support
We provide all-round spare part support for our distributed machines.
We maintain a valuable stock of man parts and consumables, and we are ready to serve most demands immediately.
By cooperating with the factory stocks, we also undertake support of further parts.
Client testimonials
Opinions about us
"We are connected with the M+E Szerszámgép Kereskedelmi Kft. for many years, and we've also purchased several machines, but the greatest one will be the 7 meter Hartford machine arriving this year. With this double column machine we will be able to machine large welded structures for the automotive industry, and we expect a 10% increase in our capacity. Market competition requires us to quickly react to demands, therefore these machines greatly contribute to the enhancement of our competitiveness."
Krisztián Nagy, Ferroflex 2005 Kft. - CEO
© 2018 M+E Szerszámgép Kereskedelmi Kft.